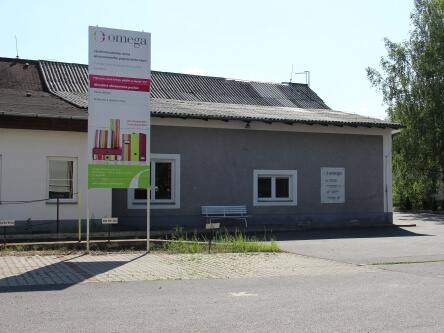 We love paper, so we focus on everything beautiful that can be made from it.
Among our products you will find products from a wide range of luxury stationery, such as letter sets, notebooks, diaries; in short, everything you will enjoy writing on. Another large product area is gift or archiving boxes of all sizes and shapes, photo albums, office organizers such as folders, binders and other file organizers, large-format calendars and much more.
You can find more of our products here.
Our products are used wherever it is necessary to pay attention to elegance and high quality at the same time. It is definitely not just about the equipment of a corporate office, but to a large extent about the stylish equipment of the home environment of our end customers, to whom our products will serve as an exceptional home decoration with practical use. If customers want an exceptional impression without compromise, we are the right choice for them.
We have a unique relationship with our products, which is why we specialize in precise handwork when making them. Our employees are trained in many specific skills. Thanks to this, we manage highly specialized operations and procedures that allow us to satisfy the individual requirements of our customers, all while maintaining top quality.
We PROVIDE COMPREHENSIVE SERVICES to our customers:
We will advise on creating an inquiry
We will help with the design
We will make a product
We will ensure proper packing
We will take care of logistics
History of our company
The company Omega Horovice was founded in 1994. It was a small company, almost family-type, which employed about 9 people.  Since its beginnings, Omega Horovice has placed emphasis on the high quality of products and the complete satisfaction of its customers.
The year 2001 was an important milestone for Omega Horovice, as its new owner became the German company Rössler Papier GmbH & Co. KG. Since its establishment in 1937, this company has been one of the most important manufacturers of stationery in Europe, and has been one of our key business partners since the very beginning.
In 2001, there was an overall expansion of production and reconstruction of buildings and equipment. Omega Horovice thus continued to grow successfully and already employed about 35 employees.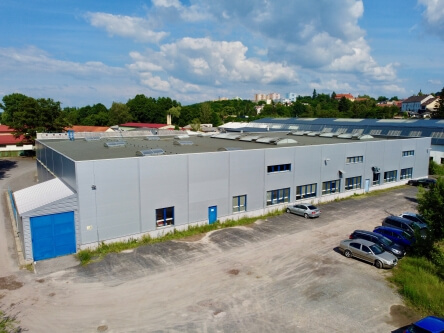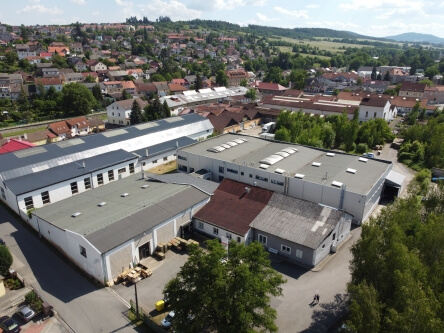 Happy customers have always happily returned to us, and new ones have been come at the same time, which is why the company's capacity were no longer sufficient. Therefore in 2004 there was another significant expansion of the company thanks to the construction of a new manufacturing hall.
We are very pleased that most of our employees have worked with us on a long-term level, many of them have been with us even since the very foundation of the company. Thanks to them, our company has become a medium-sized and stable company with about 100 employees and a long tradition.
The most important milestones in the history of Omega Horovice 
1994 – founding of the company
2001 – Rössler Papier GmbH & Co. KG becomes the owner
2004 – expansion and construction of a new manufacturing hall
---
PR